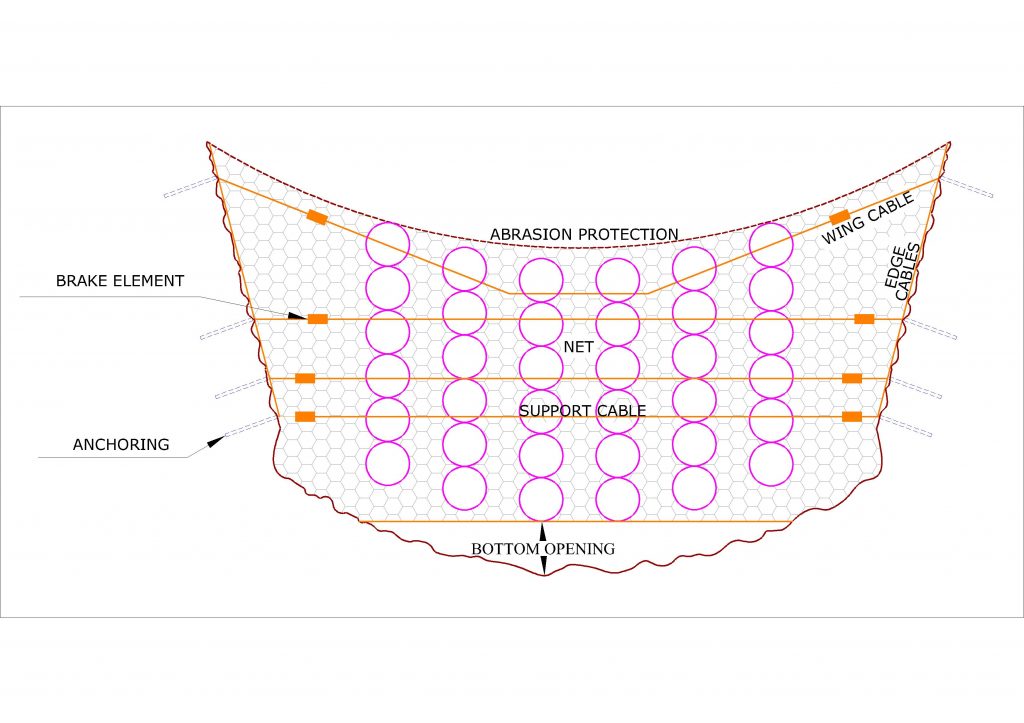 Debris Flow Barrier are designed and installed for location in-channel and perpendicular to the direction of debris flow. Generally, a simple gully net in channel (typically 15-20 m) is used for narrow spans and for more than 20 meters and wider a post and net combination is required to serve the purpose for resistance against debris flow. Steel wire rope and mesh made from high quality material are used to protect the debris flow, avalanche and landslides. Debris flow generally occur due to heavy rainfalls whereby water rapidly infiltrate/penetrates and loosens the ground material and this results in free flow of the materials under influence of gravity.
Components of Debris Flow Barrier
Net is the primary component initially loaded by force from debris and transfers the forces to the debris flow structure. Size of mesh designed on the basis of 90 % particle size smaller than the mesh size, due to which the incoming particles, debris can be well-drained through the mesh openings.
Supporting cables are installed to transfer the loads impacting on the net to the anchors. These cables are installed over the height of the debris barrier. Wing cable concentrates the flow of debris towards the center. Anchor help to transfer the force from barrier to deep inside strata.