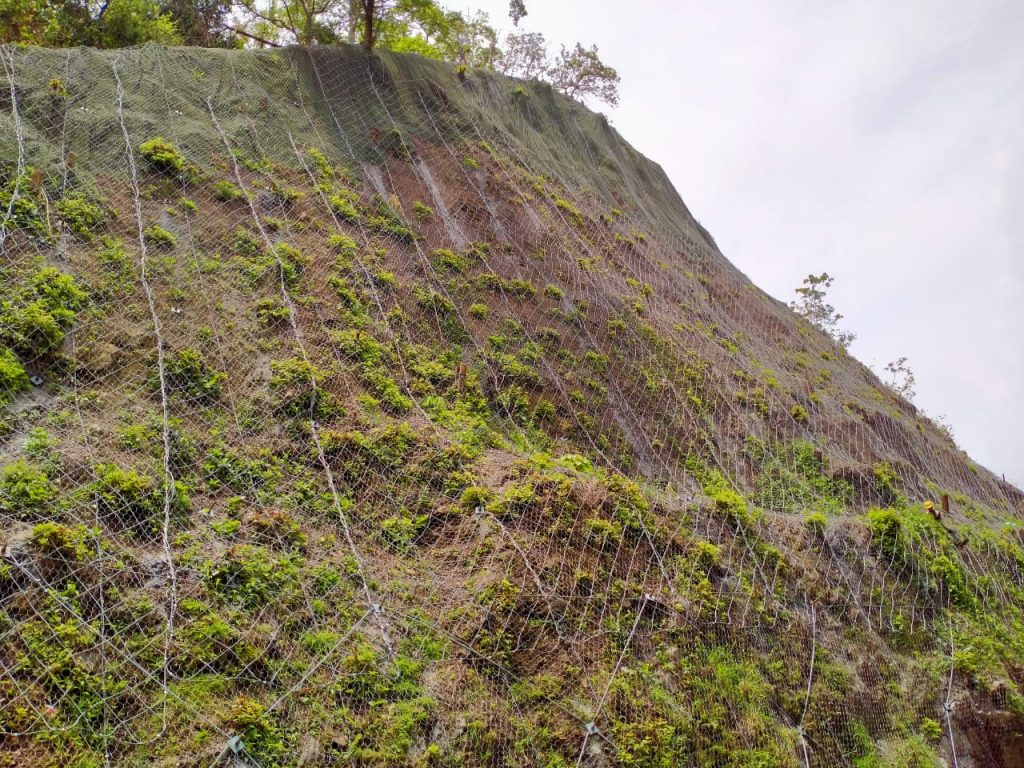 Wire meshes have a composition of different percentages of high carbon steel, which is comprised of different diameters of wire and different geometries. Nowadays, high tensile steel wire meshes are used worldwide in different applications like security fences, architecture, natural hazard protection, blast protection during tunneling and road widening activities in hilly terrain, slope protection works.
In most conditions, high tensile wire meshes are used to protect the surface of the soil/ rock slope stabilization. Where the slope of soil/rock profile required cutting to meet the degree of road expansion, their surface is required to protect using nail/ SDA/ rock bolt system with high tensile wire mesh system to secure the region between the soil nail/SDA/ rock bolt reinforced system. 
Slope surface protection using the high tensile wire mesh system is very economical compared to traditional protection systems. This wire mesh system has freedom of arrangement for installation due to its flexible nature. Zinc and PVC coating provides resistance against chemical reactions and UV protection, which provides durability to the system.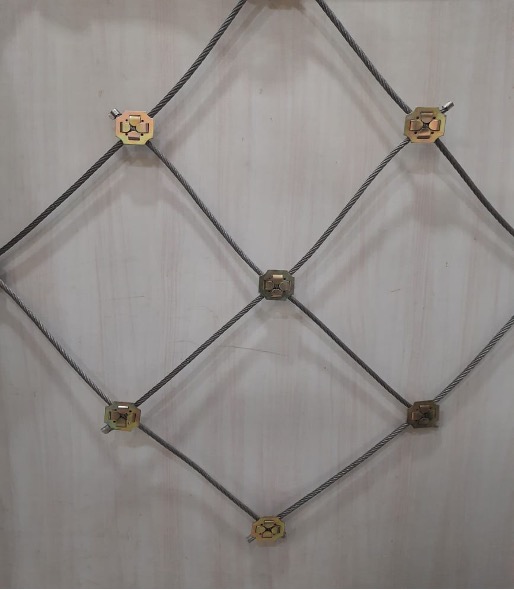 The high tensile wire mesh has considerable tensile strength of approximately 150 kN/m in longitudinal directions. These meshes are the high absorbing forces as compared to the traditional mesh systems as available in markets. This mesh of tensile strength of 50 kN/m in a longitudinal direction is also available in markets and is suitable for different applications and the same wire diameter.
The high tensile wire mesh with their special properties provided for the slope surface stabilization is substantially more economical than wire ropes net systems. 
The high tensile wire mesh system is commonly used in geotechnical engineering solutions. These are typically used in the rockfall protection kits, rock/soil slope surface protections, attenuator, secure drapery systems, debris flows, and prevention of avalanche, mudflow, and landslide protection applications.