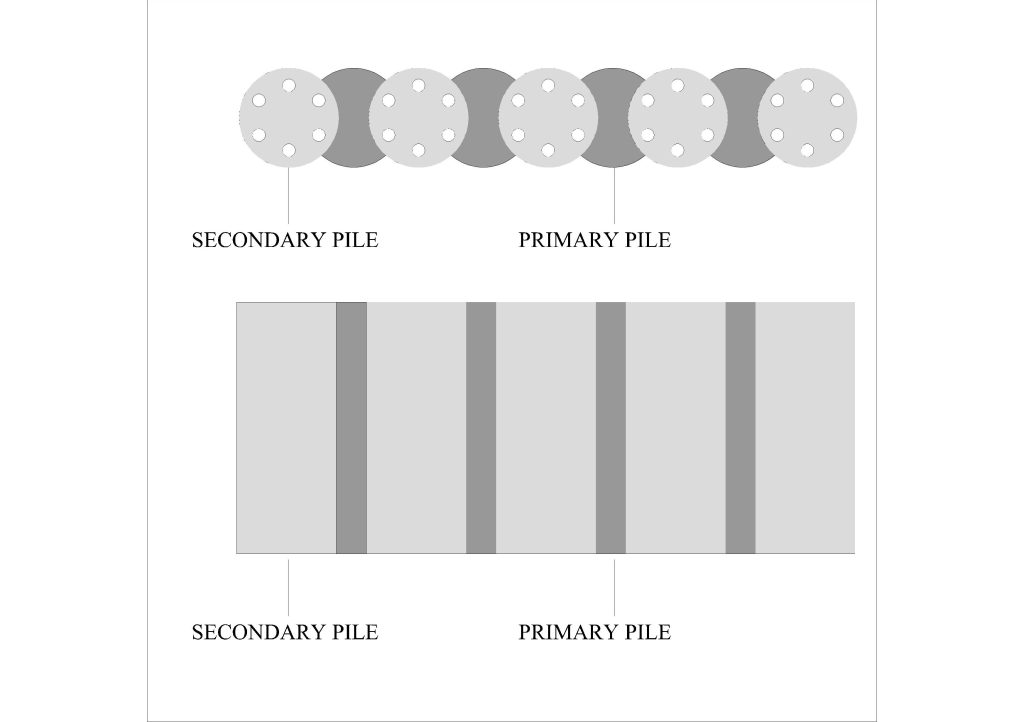 Secant Pile Walls are formed by constructing intersecting reinforced concrete piles. The secant piles are reinforced with either steel rebar or with steel beams and are constructed by augering. Primary piles are installed first with secondary piles constructed in between primary piles once the latter gain sufficient strength. Pile overlap is typically in the order of 8 cm. Secant pile walls are constructed when resistance to groundwater is required using the CFA (continuous flight angering) technique or the cased CFA technology.
Secant Pile Walls are usually installed as retaining structures and support systems for deep foundations, retaining elements and at the same time load-bearing walls and deep foundations for engineering constructions (e.g. walls and foundations of underground storeys, stand-alone and framed bridgeheads, etc.).

Common uses
Provide slope stabilization
Enable and support excavations
Support bulkheads
Create barriers to groundwater flow
Advantages

Can be constructed in a wide variety of soil conditions, including through cobbles and boulders
Very little deformation and settlement on the outside
Can carry high loads from surrounding structures
Less vibration during construction
Increased wall stiffness compared to sheet piles.