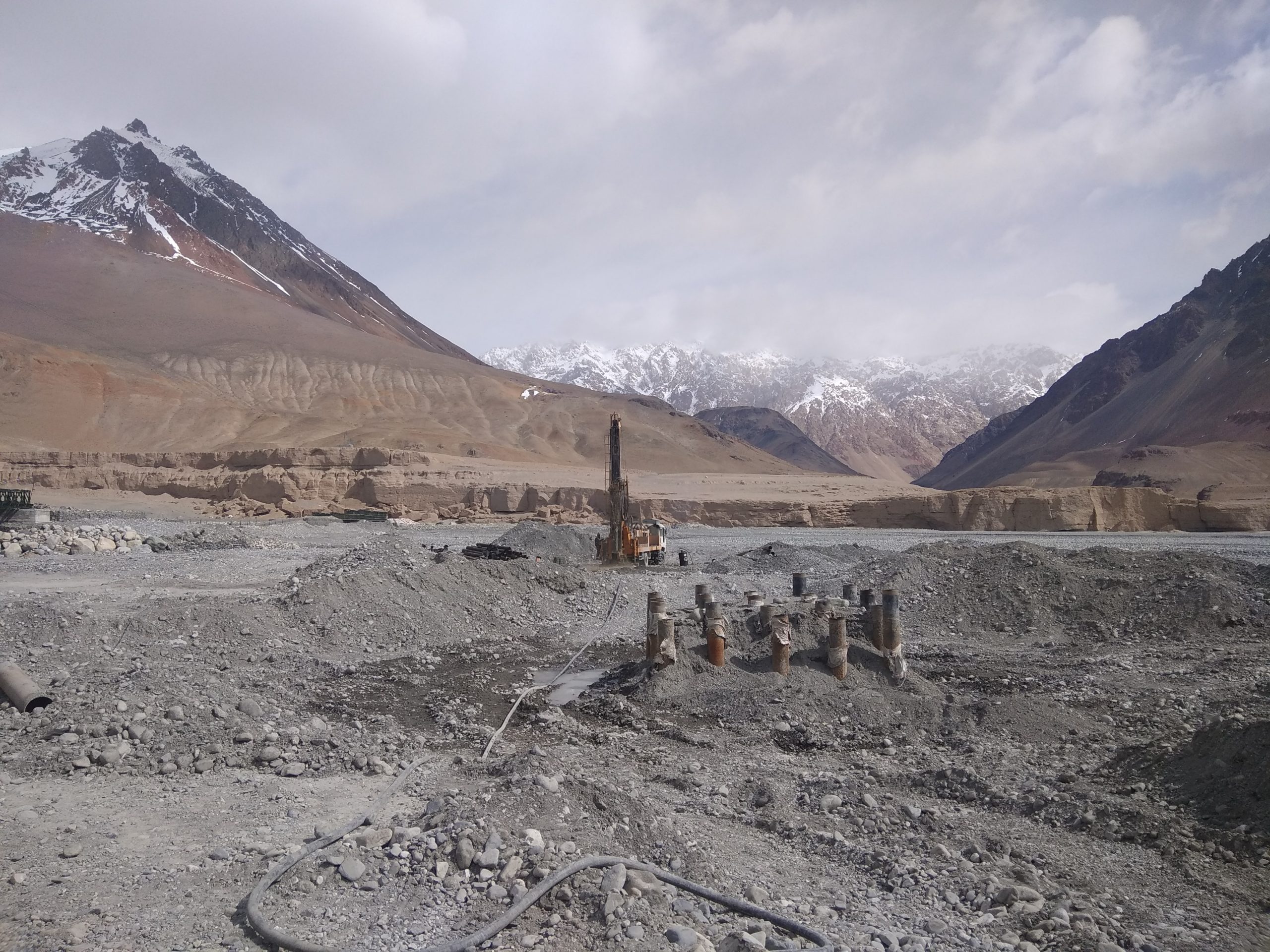 Micropile is a friction pile that can be both drilled and grouted and have a small diameter. The steel elements in a pile are bonded into the bearing rock or soil with cement grout's help. These piles can be quickly installed in various kinds of ground with the use of drilling equipment.
The micropile application has significantly extended to slope protection, ground improvement, and bearing capacity for various superstructures. Typically, the micropile diameter varies up to 300 mm. It can be cased or uncased, reinforced cage or single bar of designed diameter inside the micropile depending upon the type of application and loading conditions.
Micropile performs as an excellent replacement for conventionally drilled shaft piles. Pile drill rigs allow installation in restricted access and low headroom interiors, allowing facility upgrades with minimal disruption to normal operations.
Micropile Process
This kind of deep foundation method includes small-diameter piles with diameters less than 12 inches. For the construction of micro piles, the ground is drilled using a temporary casing to stabilize the soil. After reaching the predetermined depth, the drill bit is removed, and the reinforcement and grout are placed inside the hole. Finally, the temporary casing is removed, and additional grout is injected. In some cases, a permanent steel casing can be used in combination with the steel reinforcing member to provide additional lateral as well as axial capacity. The piling process is illustrated below.

Advantage of using a Micropile
Micropiles can resist relatively significant axial loads and moderate lateral loads. To improve their lateral load deficiency, they can be installed at any angle (battered). This installation causes low disturbance to adjacent structures. However, they are vulnerable to buckling due to their being slender, and this issue should be considered in the design. This piling method's installation equipment is relatively small and can be mobilized in limited areas and low headroom conditions.
Surface conditions as the major factor leading to the selection of micropiles over other deep foundation alternatives. The surface conditions cited include:
· Restricted headroom
· Restricted size of work zone
· Difficult access because of steep terrain where equipment could be lifted by crane and dropped into position, thus eliminating the need for an access road
· Need to reduce environmental concerns (noise, vibration)
However, the cost of micropiles usually exceeds conventional piling systems and especially driven piles. Under certain combinations of circumstances, micro piles can be the cost-effective choice and sometimes the only feasible construction option.
Features and Capabilities of a Micropile
High load capacity as compared to other available stabilization systems.
Quicker one-step installations.
Provides greater densification for ground improvement with greater skin friction along the micropile depth.
There is no need for a pre-drill of a hole for micropile installation because drilling and casing installation are done simultaneously.
No disturbance to adjacent structures due to the installation of Micropiles.