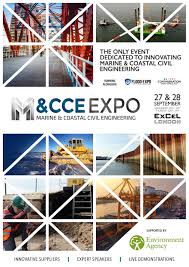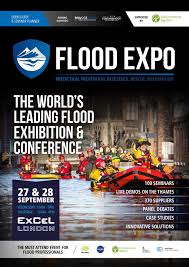 The Marine and Coastal Civil Engineering Expo and Flood Expo took place at Excel London, London, the UK from 27th to 28th September 2017. 
The Marine and Coastal Civil Engineering was focused on exhibitors showcasing the latest equipment and solutions for Marine, Coastal, and other challenging civil engineering projects with unique landscape features. The Expo attracts representatives from the sector of Civil Engineering, UK port authorities, Energy Companies, Conversation organizations, among others, from across the globe.
The Flood Expo was focused on helping the most progressive flood professionals, and property owners discover the latest innovative products, services, and strategies that transform the way flooding is predicted, prevented, and managed.
Spar Geo Infra Pvt. Ltd.'s Director, Mr. Nitin Goyal, and Investment Director, Mr. Tushar Goyal, attended both the Expos. They met many companies working in the direction of innovation and advanced technology to deal with the issues of civil engineering worldwide. They also gained a lot of insights into what can be done to resolve similar problems in India.