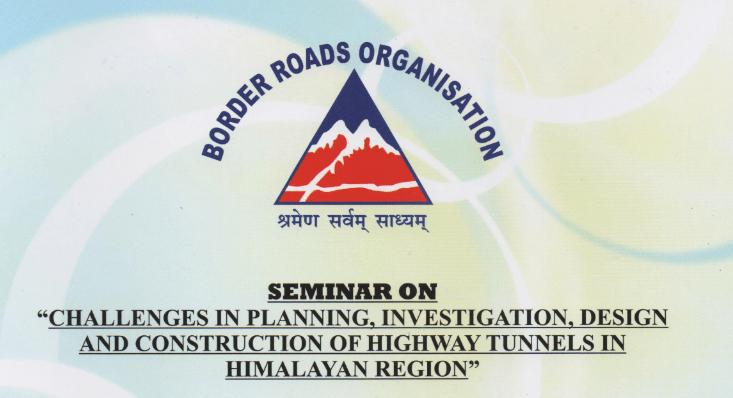 The Raksha Rajya Mantri, Dr. Subhash Bhamre inaugurated a two-day seminar on 'Challenges in
Planning, Investigation, Design and Construction of Highway Tunnels in Himalayan Region' organized by
the Border Roads Organisation (BRO). 
The seminar was attended by:
– Engineer-in-Chief, Lt Gen Suresh Sharma,
– DG, Military Operations, Lt Gen Anil Kumar Bhatt,
– MD, DMRC, Dr. Mangu Singh,
– Director, IIT Delhi, Professor V Ramgopal Rao, and
– DG, BRO, Lt Gen SK Shrivastava
The main theme of the seminar was focused on Infrastructure development in remote border areas of the
country and how it has always been a challenging task. Difficult terrain and adverse weather conditions,
remoteness of the area, young and fragile geology have been posing serious challenges in progressing
infrastructure works in these areas.
Border Roads Organization is playing a vital role in the development of road network in border area of the
country which faces major challenges like Snowfalls and Avalanches in ensuring all weather connectivity to
many such sensitive parts of border.
Spar Geo Infra Pvt. Ltd. participated as a Golden Sponsor in the event and put up a stall showcasing its
wide range of innovative geoengineering technologies and solutions for geoengineering issues. Our team of
engineers had a fruitful discussion with various officials and representatives of various companies who
visited out stall.